Scutter Scout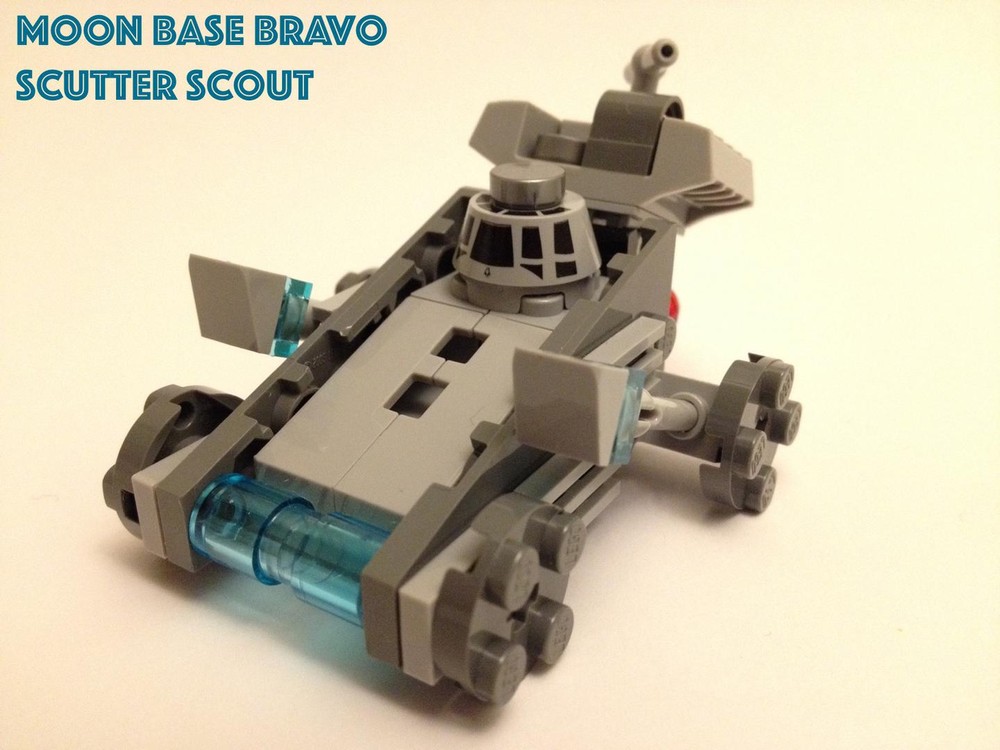 Moon Base Bravo is a forgotten moonbase. After the moon bases Alpha and Bravo, humanity thought it better to go even further out in space. They evacuated Moon Base Alpha of all people and simply forgot about the robotic base Bravo. Of course, it was located on the dark side of moon, so easily forgotten. 650 years later, some hobby historians and archeologists discovered traces of its existence in the archives of Tamasei-Steinmüller, the company that had built most of Moon Base Bravo. They decided to have a look.

And, tadaaaaa! Whereas Moon Base Alpha was a mess, Bravo was well kept and buzzing with life, so to say. Abandoned by the humans, the robots had not shut themselves down, but had kept going, developing as much as they could with whatever was left behind.

This little robot buggy was one of the first the explorers met, after they landed a bit outside the moon base. It was a scout vehicle, which approached them with nervous movements while scanning them with its forward-looking sensors. The robots had forgotten about about the humans too, so imagine their surprise.
Already have some of the parts? Use the
Build this MOC
page to only show the parts you are missing.
Waiting for Inventory to load