4882 Peregrine cruiser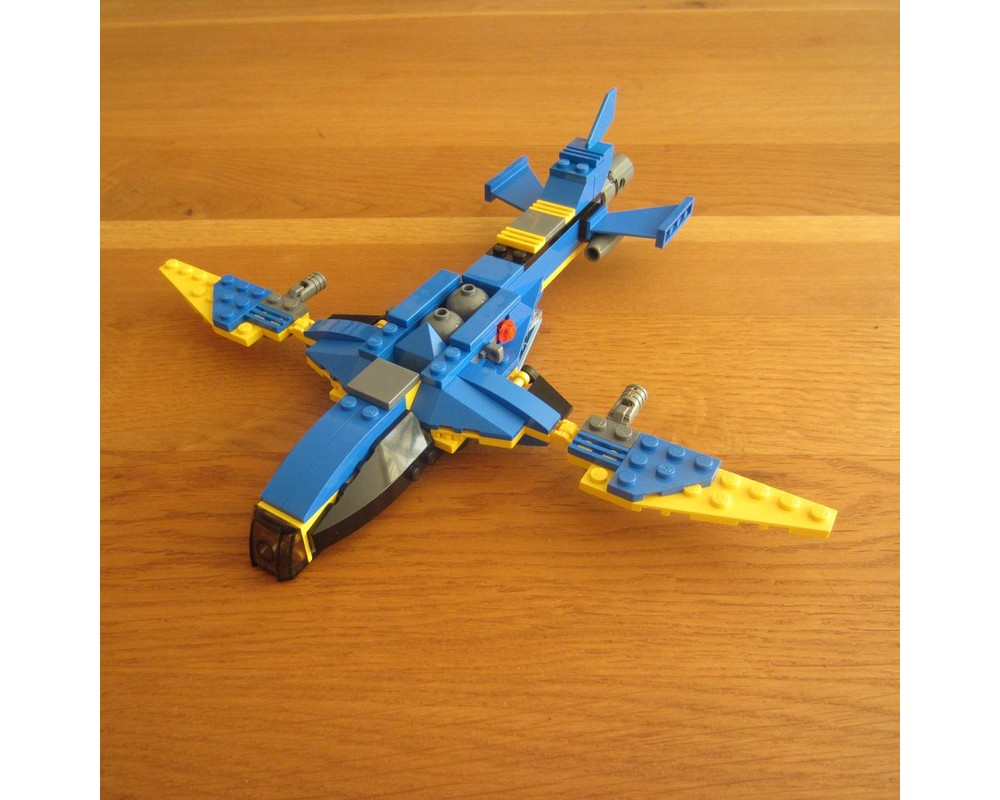 The idea for a model with movable wings using the hinge parts has been in my head for quite some time, but I never had a good plan on how to work it out. For this model I started with the central wings and the way it is set up was the basis from which to continue. The next issue to tackle was the head. The way I had made up the wings limited the way I could set up the head, so I thought. To give it a more dynamic shape I used the large black curved parts, but they did not fit to the body nicely. This left me little choice on how to build the head and its connection to the upper body. I liked the shape and I had to balance it with the lower body. I used the large wings and the flags to form the shape. The real trouble then came with the tail. I had a fair number of parts available and I wanted to use them in the most effective way. My first tail was pretty decent and I thought it had some charm. I let it be for a little while until I had another look and wanted to see what would work as an alternative. This was the second tail. This one also had it charms, with some things better and other things less well working. I only knew I wasn't completely satisfied. Again I let my thoughts simmer for a while and see if they would concoct another version. And they did. The version I have added here is the third tail. It is less extravagant than the other two tails but the color scheme is much more balanced and that also helps my appreciation. The third tail also has some more minor changes on the rest of the design that are also an improvement. For those who want to check out the other tail variations and decide for themselves which is best, copy the link location and add "-II" or "-III" in front of the .lxf extension.
Already have some of the parts? Use the
Build this MOC
page to only show the parts you are missing.
Waiting for Inventory to load