4506 Sea dragon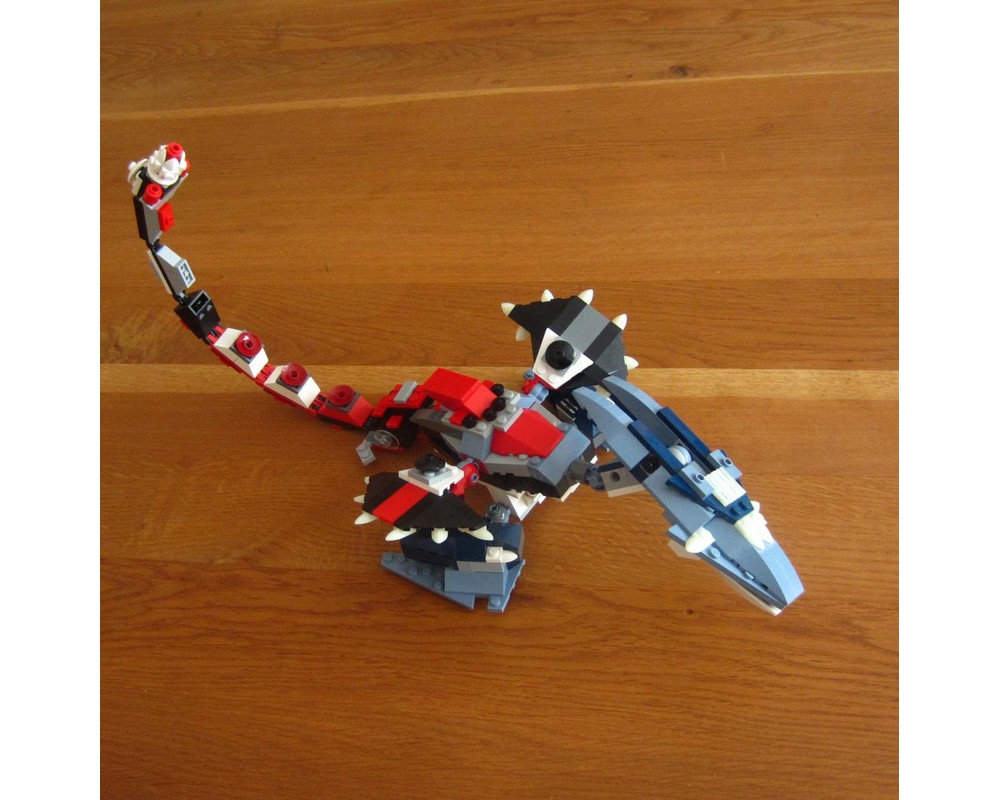 Originally I was just playing with shapes and ideas. I had some legs and something that could be a sort of tail until I looked at it from a different angle and realized it could be the head of a dragon. Over history there are many different types of dragon that come in a variety of shapes. This dragon is modelled more like an Far Eastern dragon, which are more elongated with long heads and more refined features. I knew I didn't have the parts to create large wings and the legs looked more like paddles, so I decided the wings would be more fin-like and I could use the plentiful hinge parts to create a long tail. The hardest part was the body. The head, legs and wings would need to have dedicated parts and be made first so the remaining parts would be what was left for the body. I didn't worry much about the tail because I had more freedom to make that work out. The body had to have places to attached the legs and the wings and have a shape that would look good and be of a sufficient size in combination with the head and legs. For every layer I put aside the parts that would be necessary and filled up the rest with the regular bricks. And that worked. As this set contains plenty of reverse slopes I decided that the tail would mostly be made upside down so that the ridged tail would be on the upper side. I tried to keep to a decent color scheme, despite it being quite colorful and use a variety of parts to create different ridges. I wanted to have a sharp and heavy end of the tail and used some creativity to set it up as I wanted it.

Despite the hotchpotch color scheme in some sections I am amazed by the result. The dragon looks incredibly good and convincing. It has a unique but familiar shape and can function as a genuine display piece. Not bad for an alternate build.
Already have some of the parts? Use the
Build this MOC
page to only show the parts you are missing.
Waiting for Inventory to load