4100 Alien tormentor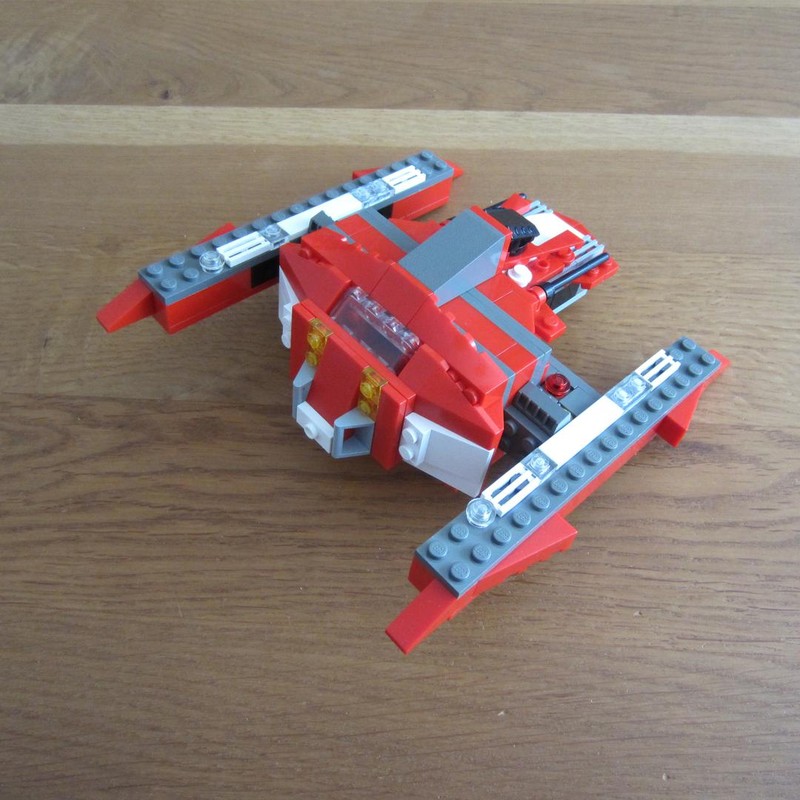 Every design starts with an idea for a shape or concept for a section. In this case it began with a setup for the cockpit and some vague notions with regard to fitting something perpendicular to it as the cockpit would be built vertically. Once having made the cockpit as I had done in my head I decided to add an extra layer of perpendicularity. Using the wheel axle bricks I made an extension to go outside of the cockpit. I wanted it to be sturdily attached and I had a second pair of axle bricks. I only needed to position these correctly so that the large bricks to connect them would fit. Using the available parts I filled up the body. Next were the two detachable horizontal extensions. These were of a fairly simply setup but looked the right part. I had already used up quite a few parts and I still needed to make the tail section which would contain the engine. That took some attempts to get right and once I had done so I could expand it freely to make it look more extravagant. I did the same elsewhere with the so-called decorating parts.

I am very pleased with the final model. There are many intricate details and a number of interesting building techniques and combinations that work out very well. I had already done quite a few models that were very different from the 'wheels' theme of the set but in this model I have succeeded into creating something that does not even leave a hint that it originates from a set focusing on cars and other wheeled models. The design looks very good, has a dynamic feeling to it and has quite a bit of playability. A personal favorite.
Already have some of the parts? Use the
Build this MOC
page to only show the parts you are missing.
Waiting for Inventory to load