MCRN DONNAGER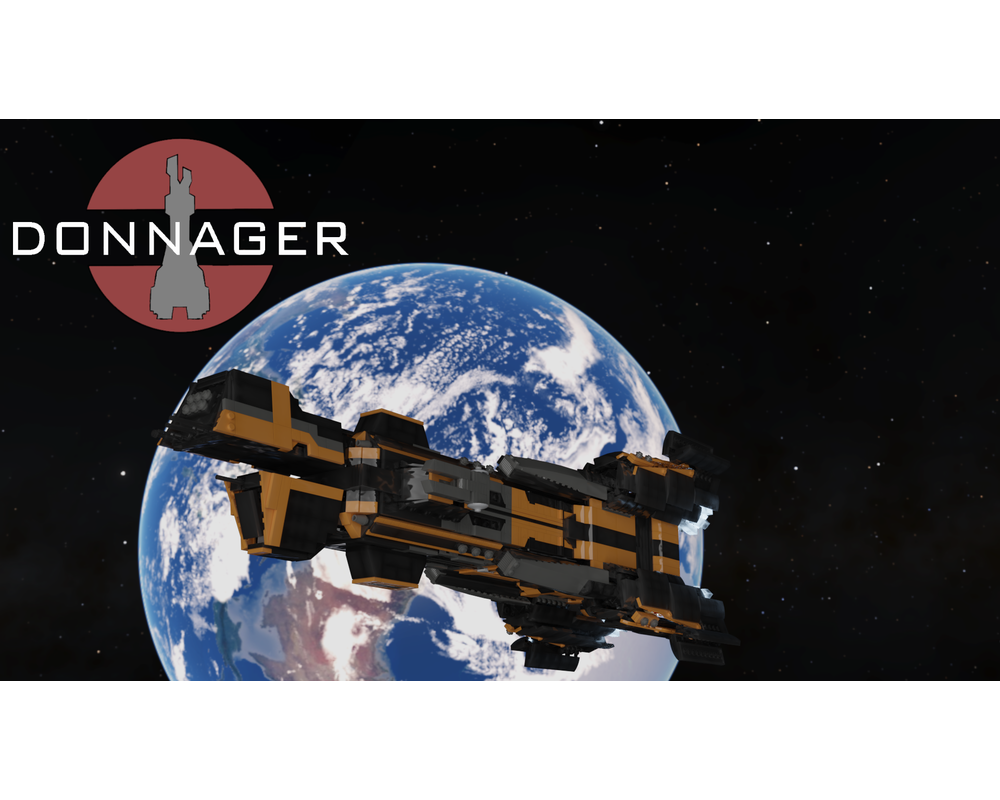 Fly through the void of space in the MCRN DONNAGER from The Expanse!
The LDSS Nauvoo / OPAS Behemoth may be the largest ship ever built, and the Razorback may be one of the fastest, but in my opinion, in all three seasons of The Expanse, no ship has matched the impressiveness and awe-inspiring nature of the MCRN Donnager. This is a model of that ship from SyFy's (now Amazon's) tv show, The Expanse, which is based off of James S.A. Corey's novel series, also called The Expanse
As far as ships go in The Expanse, of course I love the trusty workhorse that is the Rocinante, but in the running for my favorite ships of the expanse, I think it would be safe to say that the Donnager comes in as a close second, despite the short amount of screen time that she got.
Many ships from The Expanse have relatively simplistic designs, mostly just some polygon extrueded into a prism, and then detailed with greeblies, but the Donnager stood out to me, because although the main body is just an extruded square, it has much more added on to that than most other ships, such as that large engine pods on the rear corners, the protrusions on the front, and the bases for the rail guns which raise them off from the sides. And, while there are also other ships which have more complex shapes, such as the UNN's Truman class dreadnoughts like the Agatha King, unlike those other ships, the design of the Donnager managed to add complexity while maintaining its sleek, modern look.
I designed this model over the course of a week, about a year ago, mainly using the concept art and diagrams of the donnager released by the show, but also looking occasionly at stills from the beginning of season 1 where the Donnager appeared. I had intended it to go up on LEGO Ideas, but it got rejected (still a bit confused about that), and honestly, I kinda forgot about it until recently. But, I figured some of you might like it, so here it is! The model is relatively large, measuring about 2 feet (~60 cm) in length or hight depending on how you look at it, and about 8.5 inches (~21 cm) square.
If any of you do build this, please send me some photos of your build! I don't have enough resources to build most of my designs, so it is always fun to see them created in real life!

[img]<a data-flickr-embed[/img]
" />
[img]<a data-flickr-embed[/img]
" />
[img]<a data-flickr-embed[/img]
" />
[img]<a data-flickr-embed[/img]
" />
[img]<a data-flickr-embed[/img]
" />
[img]<a data-flickr-embed[/img]
" />
Already have some of the parts? Use the
Build this MOC
page to only show the parts you are missing.
Waiting for Inventory to load