Central Perk Big Bang Theory modular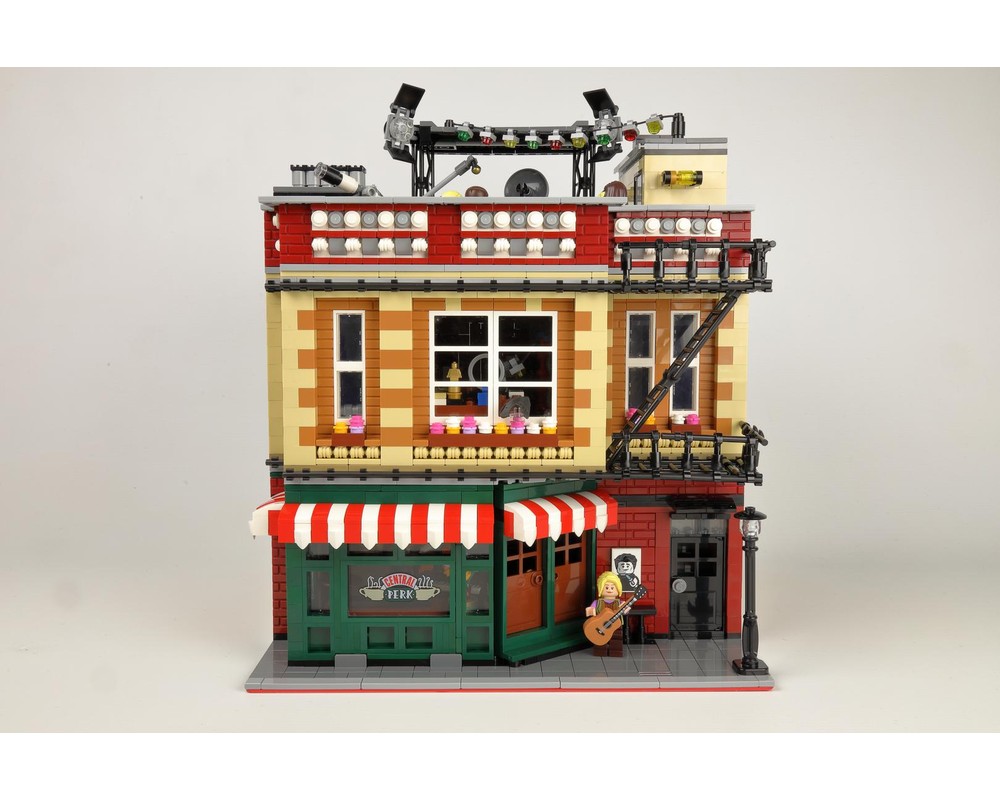 Two very popular sitcoms made it to official LEGO sets via LEGO Ideas through LEGO fan designs. As a fan of both sitcoms ànd LEGO modulars, I combined both Central Perk (21319) and Big Bang Theory (21302) sets into this modular while keeping all original design elements of both.
This building instruction comes free of charge. If you own both sets, you have about one third of the required bricks to build this modular. 96% of the Central Perk and 99% of the Big Bang Theory set is used in this build. Having both sets is not enough to build this modular! Under the Building Instruction tab you can find all part lists in case you own one or both sets available as PDF or Bricklink import. The building instruction is published into 4 parts, filenames start with BI.
Depending on what sets you own there are several part lists as Bricklink upload file and PDF under the Building Instruction tab:
CP BBT have none = you own no sets (4236 parts, same as under Inventory tab)
CP BBT have CP = have Central Perk (3302 parts)
CP BBT have BBT = have Big Bang Theory (3815 parts)
CP BBT have CP and BBT = have Central Perk and Big Bang Theory (2897 parts)
(all part numbers without Minifig parts)
Detailed pictures on my Flickr:
https://www.flickr.com/photos/r53/albums/72157712679631527
If more sitcoms make it to an official LEGO set I will add a floor with the set to this modular.
About 120 hours went into designing this set, creating the free building instruction and sorting out separate part lists. Please support my LEGO Ideas LEGO Store if you like my work, it is very much appreciated:
https://ideas.lego.com/projects/e015f9c8-3faf-4308-b8ed-b5e09c6ebcef
Have fun!
Currently Studio has some issues in rendering callouts, the yellow background is sometimes missing. I will re-upload the instructions when fixed.
Already have some of the parts? Use the
Build this MOC
page to only show the parts you are missing.
Waiting for Inventory to load