4888 Submarine Iota 06B-C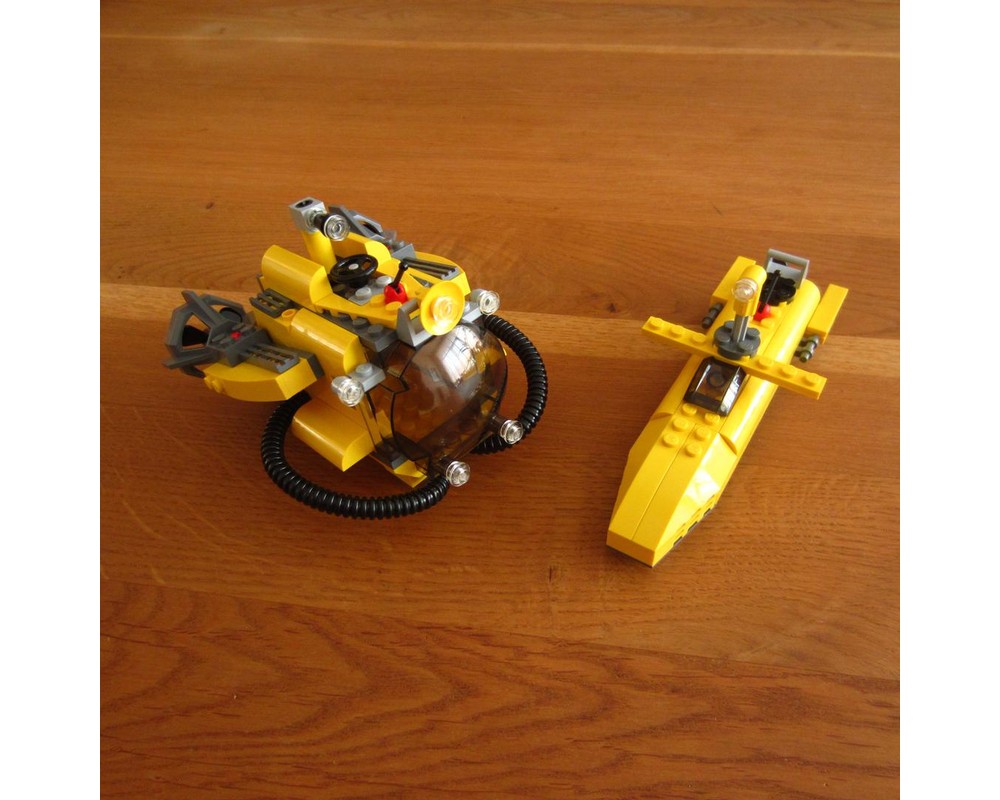 The instructions book suggests that together with one of its own models (listed as b7 on Rebrickable) it is possible to make two more models, which I have called B and C. To make sure of the parts I would be using I first built they A-model from the instructions. I started next on the B-model, a nice looking submersible, which is the more complicated one. The picture provides much detail to build it up but the side thrusters and the back end proved to be problematic. I was unable to reproduce the exact setup and I was sure this was again a wrong picture where the position of the parts could not be recreated in reality. On the internet I did find a few pictures from another attempt to recreate the setup but it looked to me some illegal or dodgy techniques were used to solve it. For the time being I used some basic solutions to make side and backend look nice enough, but I was not satisfied.

I started to work on the C-model next, a kind of ROV for reconnaissance or something. It was not as easy to build than one would think at first glance. You have to use the right combination of parts. Although I could have incorporated more parts I decided to keep it to a minimum to get the construction working. The result is quite solid enough.

I still desired to make the B-model work. The solution came to me some time later. It did require me to restructure much of the backend of the model to make the new structure solid enough. While the side thrusters are now movable and resemble the picture quite well they are not strongly attached, so they can fall off easily. In this case I chose for the better matching solution, because solving the puzzle made me quite satisfied. I am not sure if it is how it should be done; it does involve some creative setups for the parts to make it work. I had already discovered that the pictures of the ideas don't seem to be proper, but they do inspire creative solutions, which will help once creating original models.
Already have some of the parts? Use the
Build this MOC
page to only show the parts you are missing.
Waiting for Inventory to load