4888 Submarine Iota 06D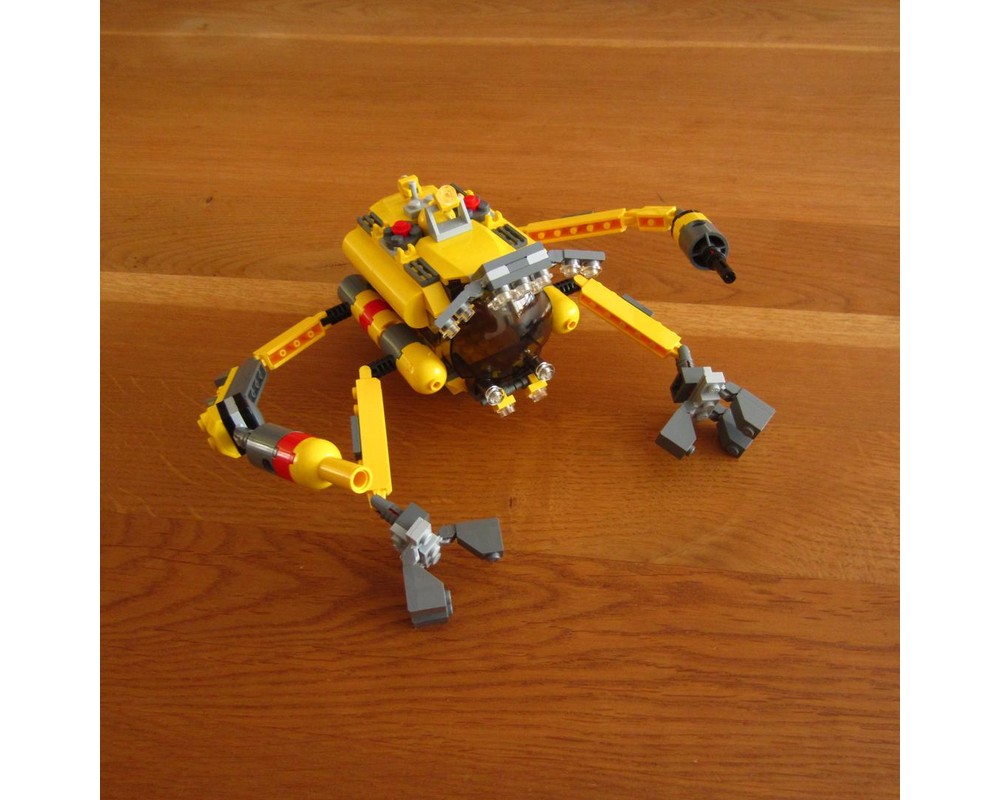 Even with three models already available in the Iota 06 set, there were quite a lot of parts left. So I went on to create a fourth model, one that would be an original, which I dubbed the D-model. In its basic setup it is similar to the B-model although longer and set up more simple. The roof was a minor puzzle because I lacked sufficient parts to fit so I made up a bit of a creative solution, which solves it very nicely. I added some regular side thrusters, covering the whole side to hide the technic brick.

As I was busy using up the leftover parts and thinking about using more I suddenly saw that I seemed to have all the parts necessary to recreate the grappling arms of one of the main models. I proved to be right and I was able to attach them with the available connecting hole in the side thruster. Just for the fun of it I added extra lighting sections to the submersible, of which some inspiration was taken from another one of the main models. There were still two connecting holes available in the side thrusters and plenty of hinge parts, so I decided I could take things one step further. The first one I created was the drill arm, the second, which required a bit more attempts the blower. While the four arms look a bit much compared to the size of the submersible the pairs could of course also be exchanged depending on the play. The idea of my models is to show possibility and of course I liked the drill and blower arms I had created. One could also create two separate submersibles with the two pairs of arms.

The nice thing about this D-model is that it shows that this set is all about creating a many models as you can because you can't incorporate all parts into a single model that easily, but it is easy to do in separate ones.
Already have some of the parts? Use the
Build this MOC
page to only show the parts you are missing.
Waiting for Inventory to load