Prince Xizor's Virago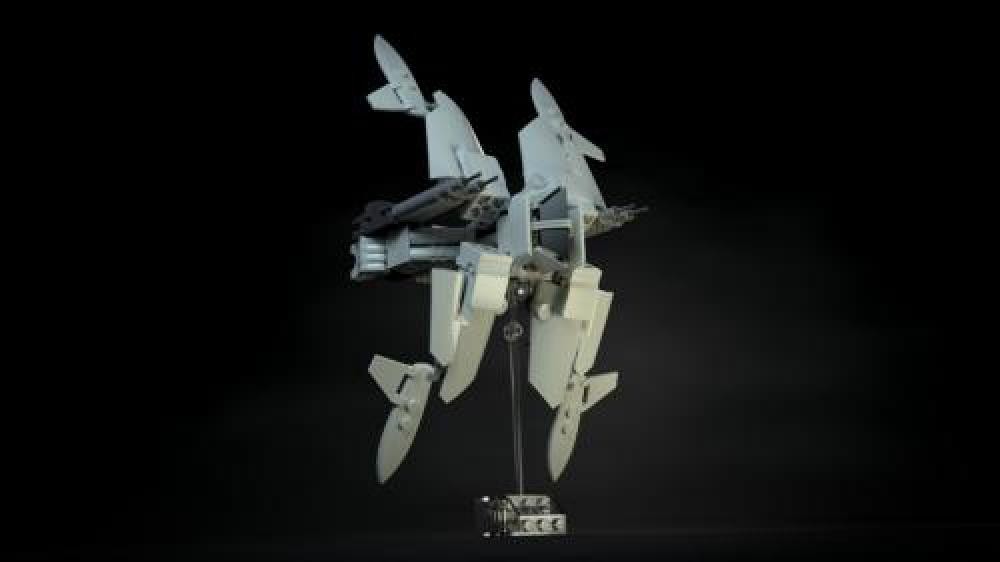 I'd never really came into contact with the EU. That changed when I entered the AFOL scene with all of its new creations, and especially when I joined the staff of Shadows of Nar Eurbrikka, a role playing game on Eurobricks set between episode V and VI. It introduced me to the Shadows of the Empire storyline with its excellent stories, great music and awesome vehicles.

One of those vehicles is the Virago, Prince Xizor's personal ship. It was central to the latest episode of our game. The players were provided with a list of parts, and some parts were only known to a single faction. These parts had to be incorporated into a build as seed element, and the opponents had to guess what the seed element was. In the end, they had to create a model with all of those parts. That model was the one you see above. A model I had a lot of fun designing.

That was because the design came with a big amount of challenges because it had to be suitable for the episode. It had to be rather small but still recognizable, feature only common parts, be buildable in LDD, contain enough parts that were interesting enough as seed part... Quite a few constraints. They made that the model isn't entirely as I would like it, but still I'm really happy with the result that perfectly replicates the feeling of the original despite the reference material being a bit ambiguous. I'm also quite pleased I could incorporate a number of exotic elements into the model without forcing them in, and am very happy it has a play feature as well since it can transform into landing mode (although the wings might move during swooshing because of that). And finally, I'm extremely pleased with how the renders came out!

I hope you like my rendition of the Virago, a ship that didn't have the pleasure of often being represented with bricks before.
Already have some of the parts? Use the
Build this MOC
page to only show the parts you are missing.
Waiting for Inventory to load