Urmel aus dem Eis (Urmel from the Ice Age / Impy's Island)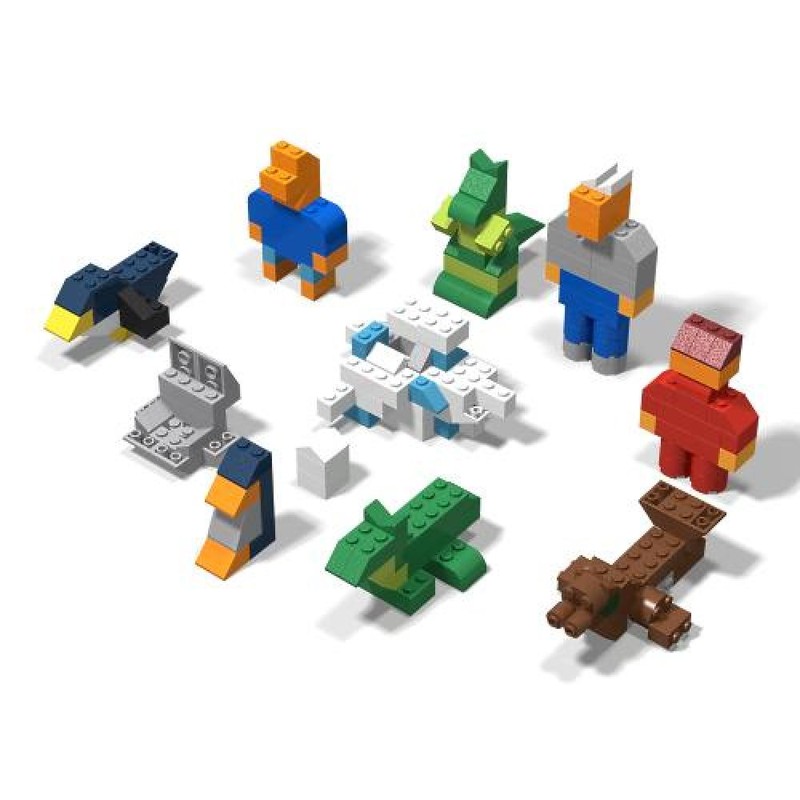 A set of characters and props from the classic German children's book Urmel aus dem Eis (Urmel from the Ice Age) by Max Kruse (adopted as 2006 animated film Impy's Island).

In clock-wise order:
* Urmel (Impy), the dinosaur that hatched from an egg frozen into ice millions of years ago
* Professor Habakuk Tibatong (Professor Horatio Tibberton), Scientist on Titiwu (Tikiwoo) Island where he teaches animals human language
* Tim Tintenklecks, son of Tibatong
* Seele-Fant (Solomon), depressed elephant seal
* Wawa (Monty), the monitor lizard and proud occupant of the giant shell
* Ping, the penguin and envious wannabe shell owner
* The giant sea shell, and Wawa's home
* Schusch (Shoe), the shoebill
* Wutz (Peg), the pig and Tibatong's house keeper
* Center: The iceberg and egg. The egg can be slid into and taken out from an opening at the top of the ice.

The shell is a little fragile but can easily made sturdier if you have access to any plates (which set 10693 lacks).
Already have some of the parts? Use the
Build this MOC
page to only show the parts you are missing.
Waiting for Inventory to load
These types of files are created with the LDraw system of software. You will need to install compatible software to open and view the instructions. A full list of available software is on the LDraw site.