New Starfleet Voyager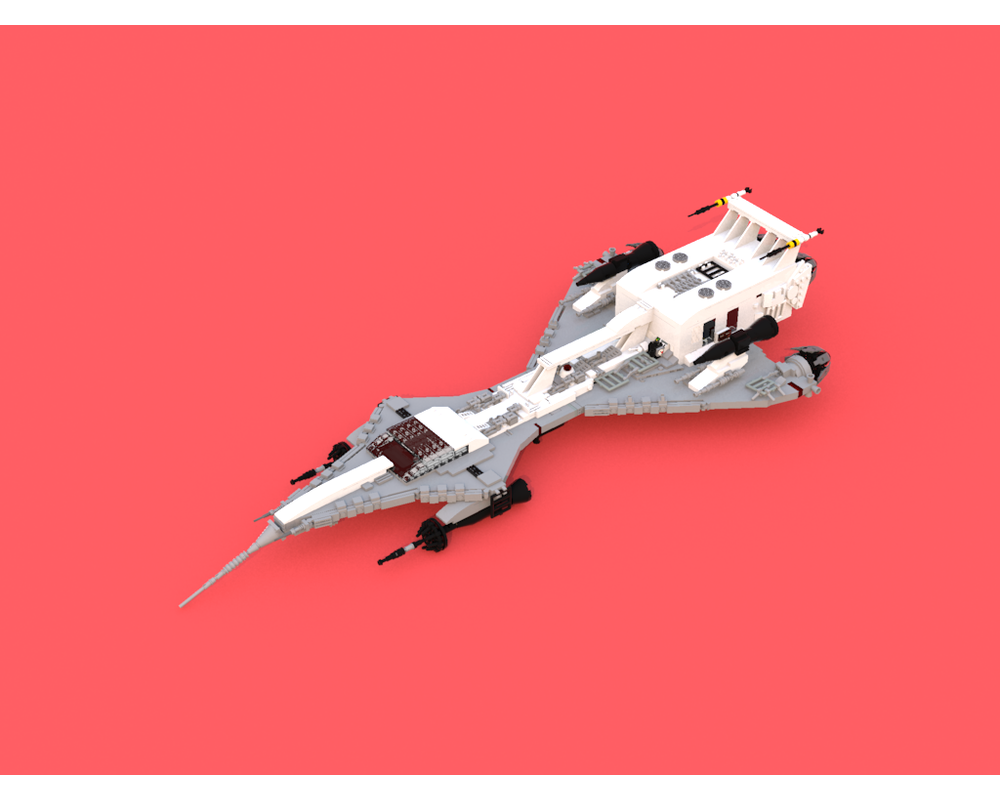 The New Starfleet Voyager is in reality one of my oldest MOCs.

Back in 2010, I was searching for Neo-Classic Space MOCs on Brickshelf when I saw Legoloverman's modern rendition of the set 497. It's a fantastic MOC and after that I was decided to make a modern version of the 6929, one of my favorite sets (despite the fact that I never owned one!), inspired on it.

The very first version of this modern Starfleet Voyager was finished on December 2010, after about two weeks of building on the LDD. Aged 14 at the time, I found the final result fantastic, but it happens that it had many design flaws. Since I couldn't build the MOC on real bricks, I didn't knew exactly how sturdy it was, in some parts, the bricks were not even connected to the rest of the ship! Through the course of this seven years I made some updates to the MOC, everything is connected now but I still don't know exactly if it is sturdy. There is a black structure under it that I believe gives some strength to it. If you build it in real bricks and make any design update, I will like it!

The New Starfleet Voyager is a huge (rather oversized) ship. The rear section contains a small lab and a cargo bay, while the front houses the cockpit. It's shape is almost exactly like the original 1981 set.

Contains 1885 parts.
Already have some of the parts? Use the
Build this MOC
page to only show the parts you are missing.
Waiting for Inventory to load