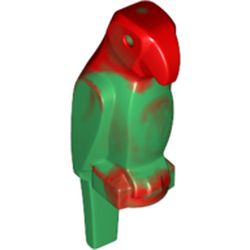 Element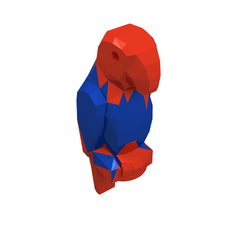 LDraw
Photo
The functional change for this new mold is in the claws.  They are wider and flatter allowing a brick or plate to be placed in front of the bird to the level of the beak.
Available Colors
Toggle Available Colors
Click on a colored part below to see the Sets and MOCs that use part 27062pat0001 Bird - Parrot with Wide Beak and Tail with Marbled Red Pattern in that color. You can find an overview of all LEGO Colors here.
If a color is missing, it probably needs to be added to a Set Inventory.