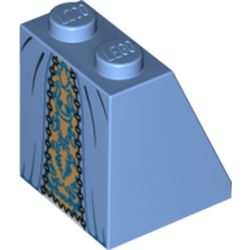 Element
LDraw
Photo
Imperial Flagship Governor's Daughter - There may be color misprints/variations from early production runs.
Available Colors
Toggle Available Colors
Click on a colored part below to see the Sets and MOCs that use part 3678bpr0007 Slope 65° 2 x 2 x 2 with Bottom Tube - Gold Inset Skirt in that color. You can find an overview of all LEGO Colors here.
If a color is missing, it probably needs to be added to a Set Inventory.