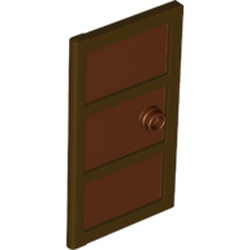 Element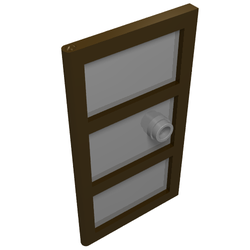 LDraw
Photo
Comparison of doors 1 x 4 x 6 with 3 panes: version with flat square handle (color combination
76041c03
is shown) vs version with stud handle (color combination
60797c02
is shown):
Available Colors
Toggle Available Colors
Click on a colored part below to see the Sets and MOCs that use part 60797c03 Door 1 x 4 x 6 with 3 Panes and Stud Handle with Reddish Brown Glass in that color. You can find an overview of all LEGO Colors here.
If a color is missing, it probably needs to be added to a Set Inventory.