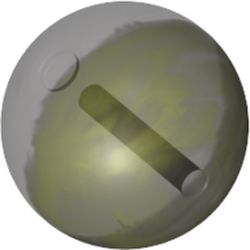 Element
LDraw
Photo
Bricklink call this pattern Marbled Medium Lime in Black. This reflects the actual color closely but the official color from Lego is Trans-Black/Tran Yellow. We have chosen to follow the official source.
Available Colors
Toggle Available Colors
Click on a colored part below to see the Sets and MOCs that use part 95753pat0003 Bionicle Zamor Sphere with Marbled Trans-Yellow Pattern [Palantír] in that color. You can find an overview of all LEGO Colors here.
If a color is missing, it probably needs to be added to a Set Inventory.