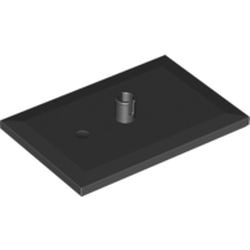 Element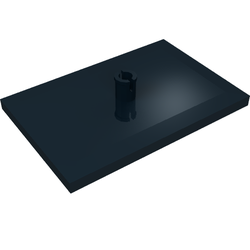 LDraw
Photo
The pin of this version is not long enough that two stacked Technic plates will fit on it but it's longer than the thickness of one Technic plate. Molds 4025 and 15604 are identical in shape.
Available Colors
Toggle Available Colors
Click on a colored part below to see the Sets and MOCs that use part 4025 Tile Special 6 x 4 with Beveled Edges and 5mm Pin (Train Bogie Plate) in that color. You can find an overview of all LEGO Colors here.
If a color is missing, it probably needs to be added to a Set Inventory.